Most Expensive Homes in Sports
Sports legends success and wealth allows these A-Listers to live in spectacular and expensive mansions that feature all that money can buy, including shark tanks, panic rooms and car elevators. Here are some of the most expensive homes of today's sports legends.
Tiger Woods, Jupiter Island, Florida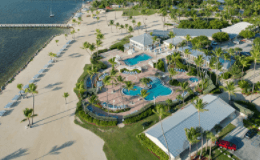 Reportedly worth in the region of USD60 million this sports legends 16,127-square-foot mansion includes a 3.5 acre backyard on which he has a personal four-hole golf course landscaped with trees, fairways, and sand traps. There is also a 100-foot swimming pool, another dive pool, a hybrid tennis/basketball court, guest house, gym, private beach, and two yacht docks. This is just one of his homes, he has another in Sweden.
Rory McIlroy, Palm Beach Gardens, Florida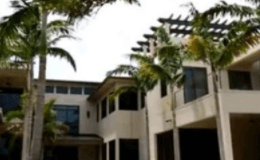 At USD9.5 million, McIlroy's super expensive modern home has a clean open layout, bright white walls, balconies, open staircases, high ceilings, and panoramic party patios with ocean views. The 15,286-square-foot home has a contemporary style with built-in cabinets, premium appliances, a gym, putting green, sunken bar, pool and hot tub.
Jordan Spieth, Dallas,
Texas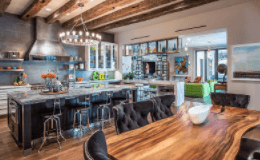 Another of golf's sports legends, Spieth's expensive USD7.1 million mansion is an eclectic five-bedroom home. The 16,665-square-foot, brick-and-exposed beam home includes a glass mosaic infinity pool, fire pit, golf simulator, wine cellar, and garage with an Augusta National clubhouse mural.
Michael Jordan, Jupiter, Florida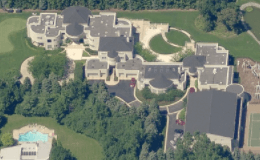 Jordan's USD12.4 million Jupiter estate mansion covers 28,000-square-foot and has 18 structures, 11 bedrooms, an impressive athletics complex with basketball court and gym and a two-story guard tower to protect him. Jordan also has a media room where he enjoys high-stakes poker games.
LeBron James, Brentwood, California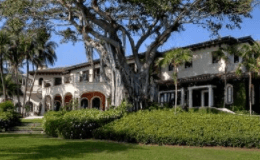 Basketball's LeBron James' expensive USD21 million house purchase hinted at a move to the Lakers NBA team, though others suggested a new acting career, being so close to Hollywood. His home has six bedrooms, a pool, cabana, deck, and two backyard patios. He also owns a 35,000-square-foot compound in Akron that features a bowling alley and barber shop. Sports legends don't get much richer than James.
Steph Curry, Walnut Creek, California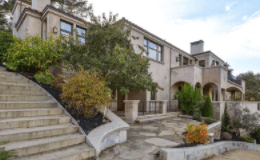 Another of the NBA sports legends, Curry's USD3.2 million Mediterranean-style estate has two homes. The main house has five bedrooms, four fireplaces, outdoor kitchen, media/game room, and wine cellar. The 7,900-square-foot home has a formal courtyard entry, two-story foyer, and a master suite with its own private balcony, fireplace, office and marbled bathroom. The grounds include an 800-square-foot casita guest house.
Shaquille O'Neal, Windermere, Florida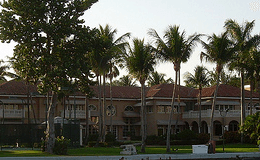 Being 7'1 tall, O'Neal needs big homes and that's what he bought in Florida. The home is estimated at USD8 million and is a 70,000-square-foot mega mansion adorned with expensive chandeliers, a 30-foot-wide bed, and Superman insignias. There are 11 bedrooms, 13 bathrooms, a 20,000-square-foot indoor basketball court, plus an outdoor pool.
Tom Brady, Brookline, Massachusetts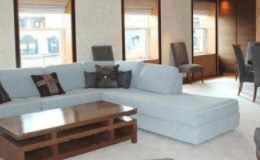 Patriots quarterback Brady lives in a custom built 5.2-acre château. The 14,000-square-foot mansion features a pool, wine cellar, yoga studio and multiple fireplaces, balconies, patios, and garages. The private five-bedroom home is isolated by trees and a fairway of the exclusive Brookline Country Club. The family also have homes in Los Angeles and New York.
Serena Williams, Jupiter, Florida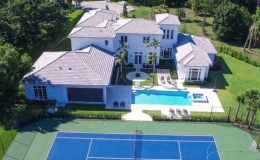 One half of the most famous sports legends in tennis, Williams owns several south Florida homes thanks to her Grand Slam successes. Her property portfolio includes two homes in Palm Beach Gardens. One is a 10,687-square-foot estate she shares with sister Venus, and another USD2.5 million five-bedroom home (7,370 square feet) on 1.25 acres complete with tennis court and pool.
Roger Federer, Wollerau, Switzerland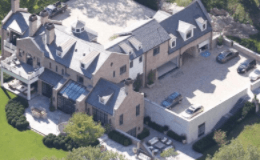 Switzerland's most famous of sports legends, Federer spent USD9.2 million on a glass mansion along Lake Zurich. The modern hillside hideaway is a tiered, three-story structure called "The Residence" that features floor-to-ceiling windows, wrap-around penthouse-style balconies, a pool, and perfect views of the lake. Federer also has homes in Dubai and Wollerau, south of Zurich.
Cristiano Ronaldo, Madrid, Spain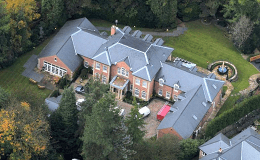 Ronaldo's has two expensive homes, one a USD7.1 million minimalist mansion with sleek, high-gloss interiors has countless mirrors, and his initials etched onto counter-tops, marble floors, and the front door. There is also an infinity pool. His other home is a mansion in London, UK.
Lionel Messi, Barcelona, Spain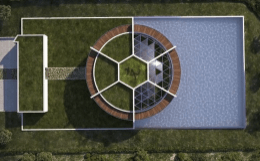 Another of football's sports legends, Messi has homes in Madrid and Argentina, but has instructed architects to work on his future sustainable home, shaped like a soccer ball. Spanish architect Luis de Garrido is designing the cylindrical, three-level dwelling which showcases wooden terraces, hexagonal sectors, a massive pool yard, green-roof garage, and a half grass/half solar-mirrored roof that represents the geometrics of a soccer ball.
David Beckham, London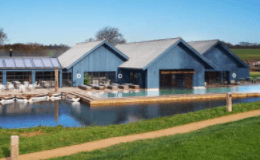 Beckham's USD50 million cash home is a 9,000-square-foot Victorian mansion in London's Kensington and Chelsea district. The mansion boasts five stories, eight bedrooms, gym, spa, massage quarters, panic room, and a reported USD8 million renovated air-conditioning system.