NFL Players With Quirky Items
In exchange for their hard work, NFL players receive a large pay off. Huge contracts are offered and signed each year, and millions of dollars through earnings and endorsements swell their bank accounts further. With high earnings, the players usually invest millions on the purchase of a large home, mansion, château or estate to include all their favourite amenities. Most will include non-quirky items like a gym, a pool, multiple garages for multiple cars. When you have so much money, you can choose to fill your home with all that you wish for. These ideas can be insanely cool. They may also be insanely quirky. Here we look at some of the more strange, quirky items in the homes of our favorite football players. You might say that these football players have very interesting interior design tastes:
Richard Sherman, Seattle Seahawks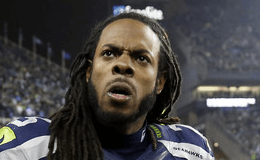 The starting cornerback for the Seattle Seahawks, Richard Sherman has a USD2.3 million Mediterranean estate that he bought in 2014. The home is in the greater Seattle area and includes an indoor swimming pool and hot tub, a games room with a bar, a basketball court and two full kitchens. The quirky items within this players home might be this second full kitchen, but most quirky of all are the fake palm trees surrounding his indoor pool. Seattle is known for its rain, so if you are going to have a pool, an indoor pool does makes sense, but it looks like Sherman still wanted to give it the outdoor warm-weather pool feel.
Phil Dawson, San Francisco 49ers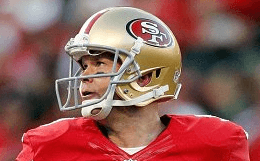 One of the most famous players for the Cleveland Browns, thanks to his record-setting number of field goals, Phil Dawson is now playing for the San Francisco 49ers as the kicker. Although his job is no longer in Texas, he wanted to keep his roots there for his first three years with the 49ers, until he put his Dallas home on the market for USD2.35 million. The players home interior is a beautifully designed southern-style home with vaulted ceilings, exposed beams and large windows. The house has seven bedrooms, seven baths, a pool and great outdoor space. The quirky items he has in the house are antlers. The number of antlers around the house are not just as trophies on the wall, but also massed together to form a chandelier above the dining table.
Adrian Peterson, Minnesota Vikings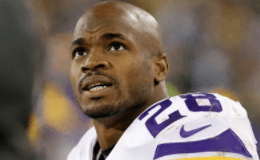 Minnesota Vikings running back Adrian Peterson also put his 10,500-square-foot home in Woodlands, Texas on the market for USD8.5 million. The luxurious home sits within nine acres of land. As grand as the house itself is with its six bedrooms, and six baths, it is best known for its outdoor area where you will find a large pool, hot tub, outdoor kitchen, basketball court, and easy access to a golf course. The quirky items in the house are in one room with various odd angles that is painted entirely in sky blue; walls, floor and ceiling. In this room are columns in blue with blue silk bunting strung between the columns. If that's not quirky enough, there is another room where superman wallpaper takes over one entire wall, with Superman flying from the New York skyline into the cloudy sky on the ceiling.
Tony Romo, Dallas Cowboys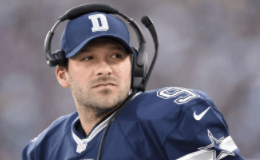 Quarterback for the Dallas Cowboys, Tony Romo recently put his Irving, Texas home on the market for USD1.05 million. Romo's wife, Candice, put her personal touches on the house while living there, and gave it an updated look. The home has an outdoor pool and hot tub, six large bedrooms, four full and two half bathrooms and three fireplaces. The quirky items in this home include the wallpaper in one of the kids bedrooms. Along one wall is a wallpaper photograph from the 1970s of adults in swim gear playing a game, with the hotel in the background. This wallpaper might be cool for a games room, but having it in a kid's room seems odd.
Josh Freeman, Free Agent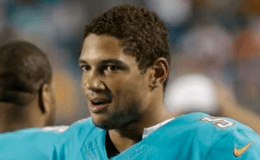 Josh Freeman's Tampa, Florida home is on the market for USD2.2 million. The large estate includes six bedrooms and six baths, an elevator, a pool and hot tub, a games room and a theater room all with a wonderful view of the bay. The home is large in size, and has everything one could need. The quirky items in this house are the number of columns in and on the home. Just on the exterior, there are columns at the entrance to the garage and above this are more columns leading to the main entrance of the house and then more columns outside a first floor room. If that wasn't enough there are columns in every room in the house, including the bathroom. With six columns just in the reception area.